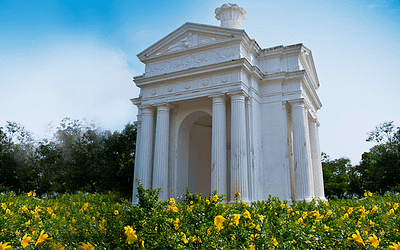 Pondicherry is located not far from the metropolitan town of Chennai, on the eastern coast of India. This town provides an insight into French culture. Some French people are thought to have migrated to India in around 1673 and soon they have started building in the...
Hotel SPDS is located in a quiet, arboreal location in the heart of the city, making it very close to business locations, Temple, Ashram, Shopping Areas, Theaters, and all tourist areas. The hotel boasts luxurious guest rooms and suites, providing panoramic views and equipped with modern amenities including High Definition LCD TVs, modern fitted bathrooms and king size beds and twin beds.
One of Cuddalore hotel rooms with the most significant landmarks, with a view of today's hospitality trend and luxurious budget-friendly hotel.
We have served customers satisfied by more than one & half lakhs since launch. We strive to offer each & every guest a unique experience whenever they pass through our door with few hotels near Cuddalore bus stand.
Our cool, professional is proud to anticipate and meet your needs. It's a relaxing gateway experience to this vibrant, fashionable coastal town. Hotel SPDS offers service of getting breakfast on demand. Also, there are many restaurants near the hotel with a wide range of cuisine.
Strategically located in the heart of Cuddalore- Pondy road, the Hotel SPDS is highly known for providing its guests with our quality rooms near Pondicherry. One of Cuddalore's luxury hotels with car parking facilities, A / C, family-friendly amenities, lifts, and meals.
It is the perfect option for people traveling on business or non-business trips and is suitable for family vacations, holiday stays, and other casual trips.
The hotel has the best professional team that has the "say yes" working mentality from senior management to qualified workers all perform together for guests to have a fun long-lasting memory experience.
Hospitality comes alive at Hotel SPDS, senses awakened and behaviors changed. Business and life flourish together ….. Every single day, always!
Hotel SPDS, Cuddalore
No. 7, Nethaji Rd, Near SBI, Rajambal Nagar, Allpettai, Manjakuppam, Cuddalore, Tamil Nadu 607001
Available 24/7
Call/WhatsApp:   096297 49609