Place to Visit near Cuddalore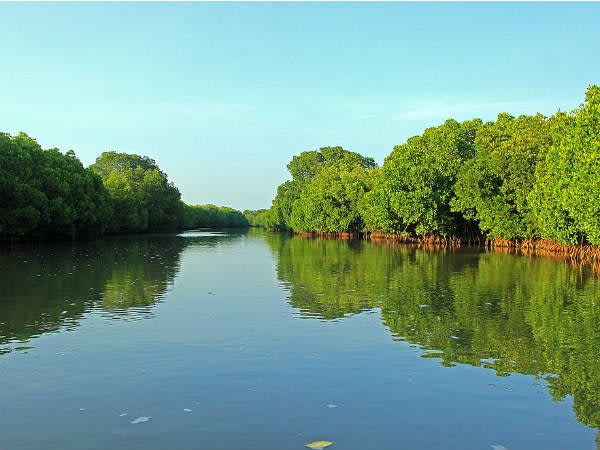 Places to Visit near Cuddalore
Cuddalore is the district headquarters of Cuddalore in Tamil Nadu, India. Though Cuddalore's early history remains uncertain, the town first gained prominence during Pallavas and Medieval Cholas rule. Following the fall of Cholas, various dynasties such as Pandyas, Vijayanagar Empire, Madurai Nayaks, Thanjavur Nayaks, Thanjavur Marathas, Tipu Sultan, French, and the British Empire ruled the region.
Though many things about Cuddalore's history is unknown, there are many places to visit near Cuddalore.
Here are the top places to visit near Cuddalore
1) Pichavaram
Pichavaram is a village in the Cuddalore district, near Chidambaram, Tamil Nadu , India. It lies between north Vellar estuary and south Coleroon estuary. The estuarine complex Vellar-Coleroon forms the backwater of Killai and the mangroves that are deeply embedded in a few feet of water. It's also open on Sunday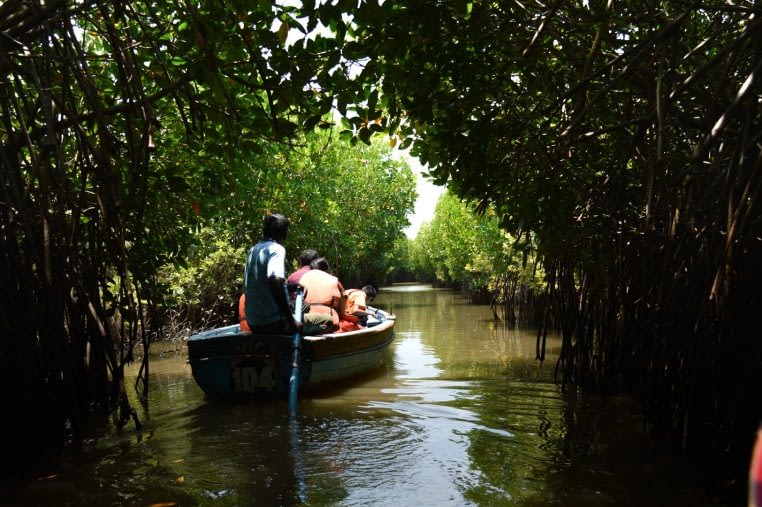 2) Devanathaswamy Temple
Devanathaswamy temple (also called Thiruvanthipuram Kovil) is dedicated to the Hindu god Vishnu in Thiruvanthipuram, a village in the outskirts of Cuddalore, in Tamil Nadu, South Indian state. Designed in the Dravidian architectural style, the temple is glorified in the Divya Prabandha, the Azhwar saints' early medieval Tamil canon from the 6th–9th centuries A.D. It is one of the 108 Divyadesam dedicated to Vishnu, who is worshiped as Devanathaswamy and as Hemabhujavalli, his consort Lakshmi. While Devanathaswamy is the presiding deity, the temple is renowned for Hayagriva, Vishnu's horse-faced avatar.
3) Singirikudi Sri Lakshmi Narasimha Swami Temple
The Singirikudi Narasimha Swamy temple is one of this region's four temples to Narasimha. The others are Anthili (near Thiru Kovilur), Kuppam Poovarasan (15kms north of Panruti) and Parikkal. By West to South, the three Narasimha temples of Parikkal (near Villupuram off the Trichy National Highway), Poovaran Kuppam (off the Panruti Highway) and Singiri Kudi are in straight line. Visiting these three temples on the same day, is considered rather auspicious. At Singirikudi Lord Narasimha faces the West towards the other two temples of Narasimha at Poovarasankuppam and Parikkal.
4) Veeranam Lake
Veeranam Lake (Veeranarayanapuram Lake) is situated 14 km (8.7 mi) SSW in the district of Cuddalore, Tamil Nadu state, South India. It is situated 1 km from Lalpet (0.62 mi), and 235 km (146 mi) from Chennai , India. It is one of the reservoirs from which water is supplied to the town of Chennai. The lake has a maximum capacity of around 1,465 mcft of water. Although the Veeranam Lake level dropped to 323 million cubic feet (mcft), the same amount of 180 mld (million liters a day) was drawn for urban supply.

5) Silver Beach
Silver Beach is a beach located on India's southeast coast. It is situated 2 km (1.2 mi) from Cuddalore city centre, Cuddalore district headquarters in Tamil Nadu state. However, Silver Beach is unaffected by the town's busy life. It is Coromandel Coast's second longest beach, and one of Asia's longest beaches.
6) Pataleeswarar Temple
Pataleeswarar Temple, Cuddalore (almost, ubiquitously)is a Hindu shrine dedicated to Shiva in Thirupathiripuliyur, Cuddalore. It was built during Periods of the Pallava and Medieval Chola. In this temple, the Saivite saint Appar is thought to have adopted Saivism. It is one of the 275 Paadal Petra Sthalams shrines There is a belief/myth that a single time worshiping this God is equivalent to 16 times worshiping the Shiva at Kasi, eight times in Thiruvannamalai, and three times in Chidambaram. Thirupathiripuliyur is one of Tamil Nadu's ancient temples at Cuddalore. It is named after the tiger-legged saint Pathiri and the Puliyur.
Hotel SPDS, Cuddalore
No. 7, Nethaji Rd, Near SBI, Rajambal Nagar, Allpettai, Manjakuppam, Cuddalore, Tamil Nadu 607001
Available 24/7
Call/WhatsApp:   096297 49609