Premium Budget Hotel In Cuddalore
Rooms of All Sizes
Our rooms and suites at Hotel SPDS are spacious, well lit, and have all the
modern amenities required for a perfect stay. It is one of the cheapest & premium budget hotels in Cuddalore.
Hotel SPDS, Cuddalore
No. 7, Nethaji Rd, Near SBI, Rajambal Nagar, Allpettai, Manjakuppam, Cuddalore, Tamil Nadu 607001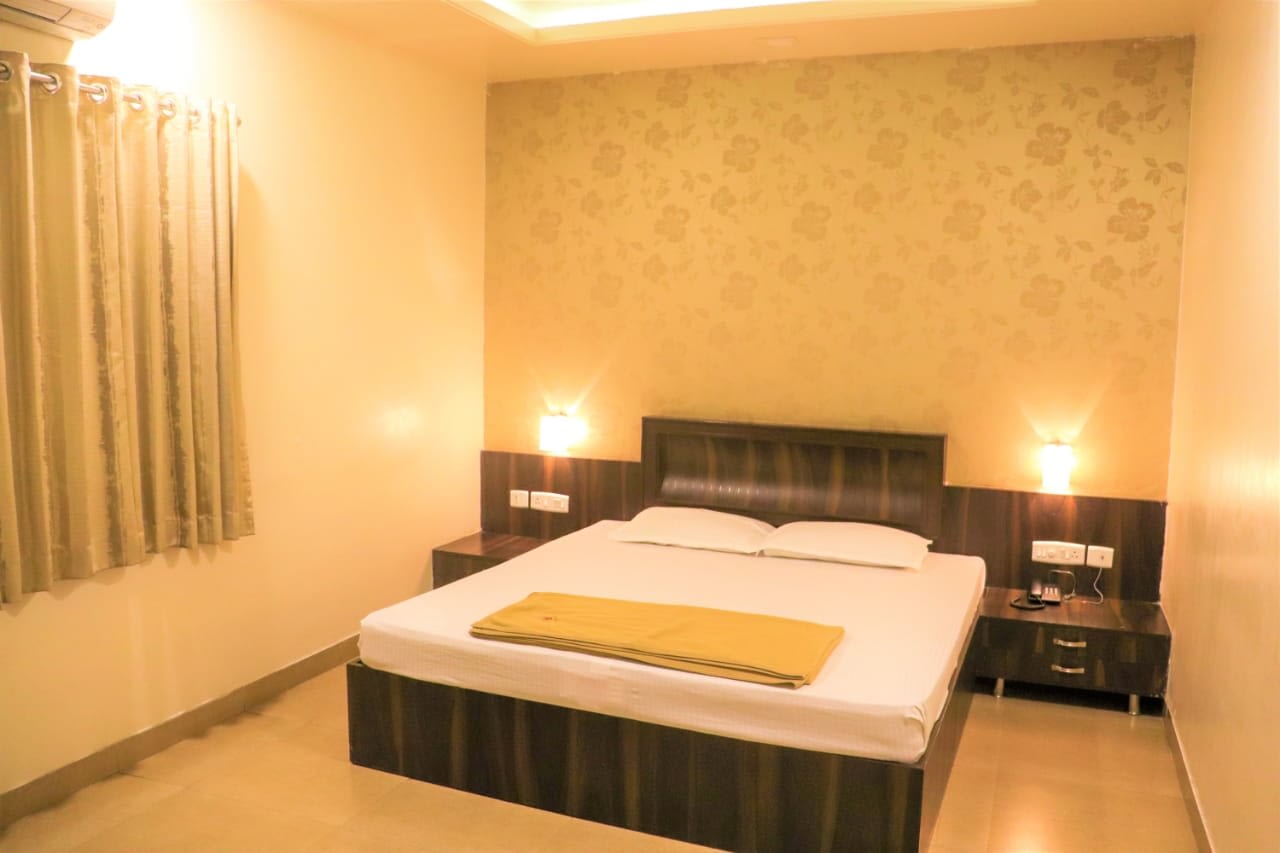 The Deluxe AC Room is a convenient two-occupant option. The room comes with a double bed and is equipped with air conditioning and the latest amenities to ensure a comfortable stay.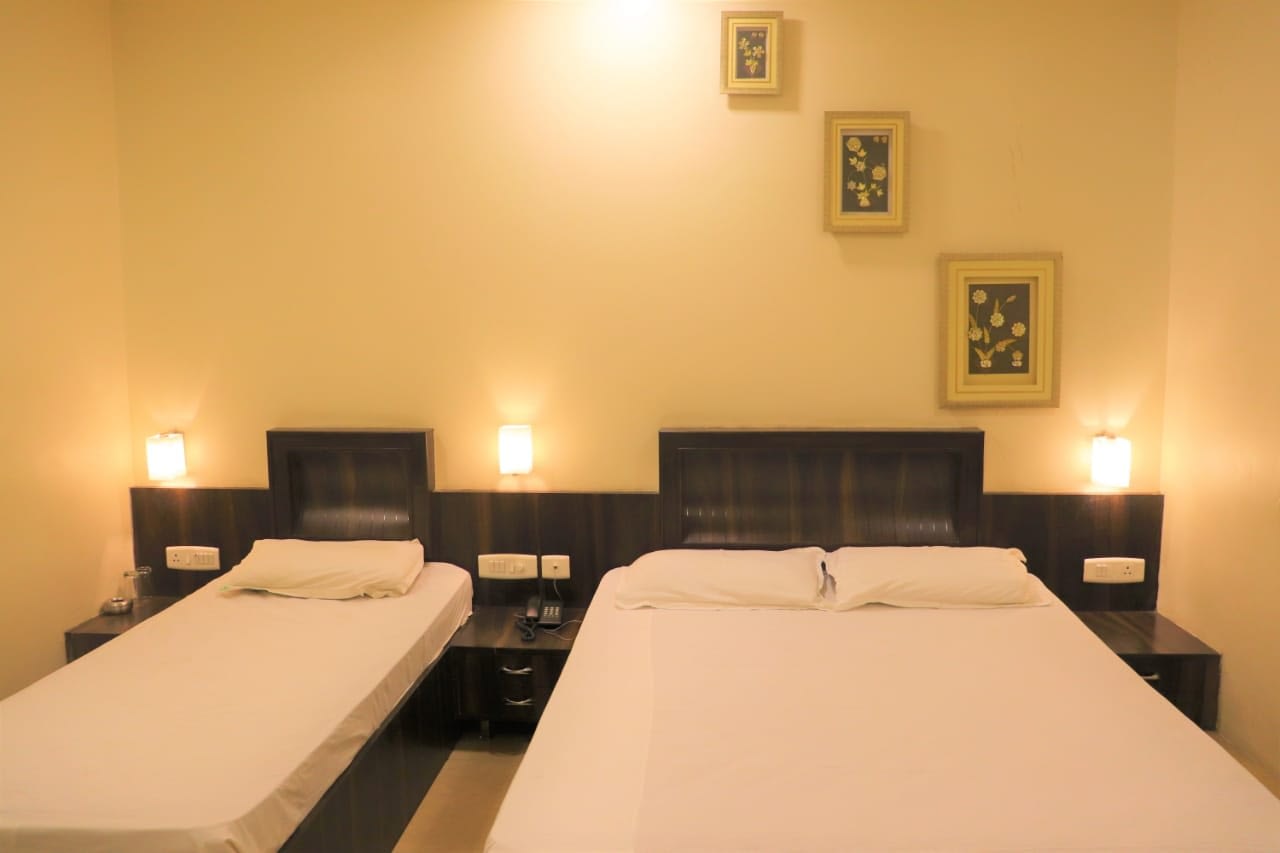 The Deluxe AC Triple Room is slightly larger and air-conditioned than the Deluxe Room, and can hold 3 guests. The bedroom features a double bed and a single bed.
The Deluxe Double Room comes with a double bed and one single bed. The room is fully decorated and is hygienic. The room provides extra space to breathe and enjoy the stay hotels in Cuddalore Tamil Nadu.
The best the hotel has to offer is the Family Suite which meets all the requirements you may have. The room is fully air-conditioned and fitted in a wide space, with two double beds. 
For two occupants the standard double Non A/C Rooms is the ideal choice. The room comes with a double bed and has the new facilities to guarantee a comfortable stay in hotels near Pondicherry
Facilities at
 

Hotel SPDS ( 20 Kms away from Pondicherry)
BASIC FACILITIES
Free Wi-Fi

Free Parking

24-hour Room Service

Elevator Lift

Air Conditioning 

Intercom

Housekeeping

Laundry Service (Paid)

Free LAN

Attached Bathroom
BASIC FACILITIES
Telephone (Free Local Calls)

Newspaper (Local Language)

Hand sanitizers

Sterilizers

Free dental kit

Soap

Food on demand

Laundry facilities

24-hour power backup

24-hour hot water facility



GENERAL SERVICES
Luggage Storage

Doctor on Call

Caretaker

Wake-up Call
COMMON AREA
Reception

Balcony Terrace

Seating Area

Verandah
PAYMENT SERVICES
ATM

Credit & Debit card payment

Google pay
MEDIA AND TECHNOLOGY
Electrical Adapters & Chargers

TV (Flat screen,LCD)
An amazing experience. Rooms were really clean, service was good too. Check in and check out was hassle free and convenient.
Would suggest it to be ideal for families, business travel, etc.
Gokul Thangavel
Stayed during a bussiness visit. Clean room, humble staffs. Also with toiletries and amenities. Pleasant and classy hotel in Cuddalore
Cibhin Bharathi
Good service and good handling….room is perfect with heigene .I would prefer this for everyone for a pleasant stay..
Prashanth
Hotel available in hot of the city, ideal for marketing peoples. Room maintenance is good. Peoples are so friendly.
Surendhirna
Good clean rooms with view to outside park. Well maintained. Staff giving special attention to each guest. It is located at 20 KM from Pondicherry also. Also got one of the best rooms in cuddalore.
Shekhar
A really good hotel in Cuddalore with premium amenities inside the room. Love their service and room sizes.
Kartik
FAQs – Things to Know before Booking Hotels in Cuddalore
Which hotels in cuddalore are good for families?
Hotels SPDS is a good family hotel in Cuddalore. Many families visiting Cuddalore or Pondicherry love staying here.
Is Hotel SPDS good for couples?
Yes, Hotel is SPDS is good and safe for couples. Many couples visiting Pondicherry or Cuddalore prefer staying in Hotel SPDS.
Is Hotel SPDS located in prime location of Cuddalore?
Hotel is located in No. 7, Nethaji Rd, Near SBI, Rajambal Nagar, Allpettai, Manjakuppam, Cuddalore, Tamil Nadu 607001. It is one of the prime locations of Cuddalore.
Is Hotel SPDS near Pondicherry?
Hotel SPDS is 20 km from Pondicherry. People traveling Pondicherry prefer hotel spds as it is one of the few hotels near Pondicherry.
What are the facilities at Hotel SPDS?
Hotel SPDS provides basic facilities, payment services, safety & security, media and technology like charges, TV, general services like luggage storage, wake up call and common area like reception, seating area.
What are the types of Room available in Hotel SPDS?
Hotel SPDS, Cuddalore
No. 7, Nethaji Rd, Near SBI, Rajambal Nagar, Allpettai, Manjakuppam, Cuddalore, Tamil Nadu 607001
Available 24/7
Call/WhatsApp:   096297 49609