Things Not to Miss While Visiting Pondicherry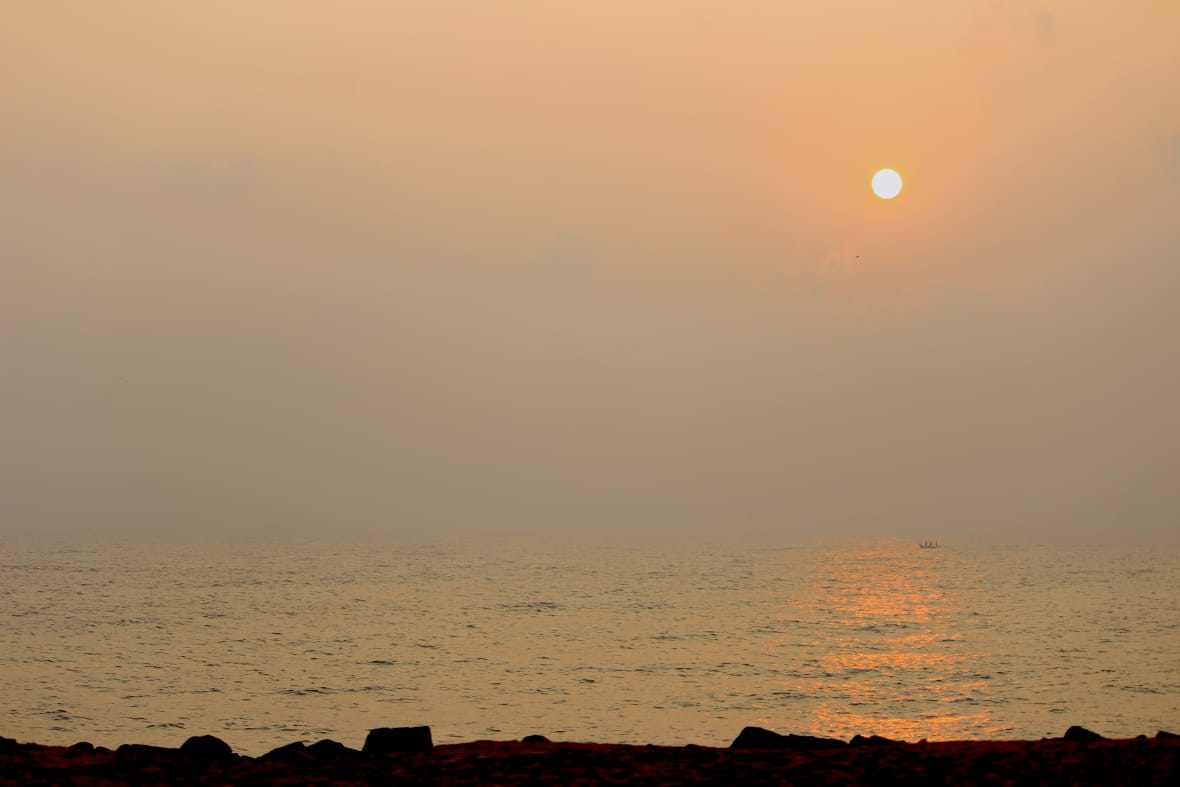 Not far from the metropolitan city, Chennai, lies Pondicherry situated near the eastern coastal area of India. This city provides a glimpse of French culture. It is believed that around 1673, some French people started migrating to India and soon, in order feel more at home, they started constructing in the area quite similar to the architecture of France. Pondicherry or Puducherry, which is now a Union territory of India, has many sights to behold and some unique experiences that you surely won't want to miss out on. So here we bring you a list of some of the things that you definitely shouldn't miss out on if you plan on travelling to Pondicherry.
Driving through ECR – want a smooth drive along the ocean with a picturesque view ? You got it. This 2 lane highway that goes from Chennai to Cuddalore via Pondicherry is a drive you wouldn't want to miss out on. The scenic beauty is a sight to behold as you drive along the coastal area marked with coconut trees and natural beauty. Drive-lovers surely would cherish this experience.
Promenade/Rock Beach–this beach is one of the epicenter for tourists as it has a promenade built along the rock beach that is about 1.2 km long. The view from this beach is simply breath taking and is well built by the government to attract tourism. You can also find a great statue of Mahatma Gandhi on the promenade that is surrounded by heritage style pillars. You can also have a great view of sun rise or moon rise from this beach.
Paradise Beach – this is one of the most loved and recommended beaches in Pondicherry by tourists and quite obviously, the name itself gives an essence of the ambience and scenic beauty of the beach. You need to take a boat ride to reach the beach. All the more adds to the fun right? This perfect white sand beach is a beauty to behold for all the beach lovers. You may also find tiny beach huts which add to its beauty.
Auroville -it's. P an international township built with the ideologies of the Mother and Shri Aurobindo which provides a unique experience of community living  that greatly emphasizes upon the environmental causes and humanity in general. It's a must visit if you want to find that inner peace and simply relax. The center of attraction in Auroville is the " Matrimandir" which is a famous golden globe located in the "concentration zone" in peace area. This Matrimandir is surrounded by 12 gardens that each denote a virtue which were stated by the mother. Apart from this, the natural beauty and ambience of this place is simply beyond words.
The French Colony – this area of Pondicherry carries the essence of france with French architecture, Rues and Boulevards in French names, bakeries and cafes etc. even the colour scheming of these constructions as well as surroundings are all similar to French adaptations. They are situated in the form of lanes along the Bharatipark and you can find a distinct characteristic within each lane.
Sadhana Forest – this beautiful forest is simply a sight to behold. Sadhana Forests work towards afforestation and encourages the practice of sustainable living. They have made great progress and covered acres of land that were previously barren.
Sunrise/Moonrise in Pondicherry – Pondicherry provides many great sunrise and sunset points where you can enjoy the scenic beauty. The view of sunset through the beaches are a sight to behold. They provide a great experience to all the photography lovers.
Eating in Pondicherry – Pondicherry provides a great experience of both the Tamilian cuisines as well as the French cuisines. You can find numerous traditional dishes in heritage cafes and fine dining restaurants as well that too in a pocket – friendly range.
Hotel SPDS, Cuddalore
No. 7, Nethaji Rd, Near SBI, Rajambal Nagar, Allpettai, Manjakuppam, Cuddalore, Tamil Nadu 607001
Available 24/7
Call/WhatsApp:   096297 49609