Reasons Why You Have To Visit Pondicherry This Year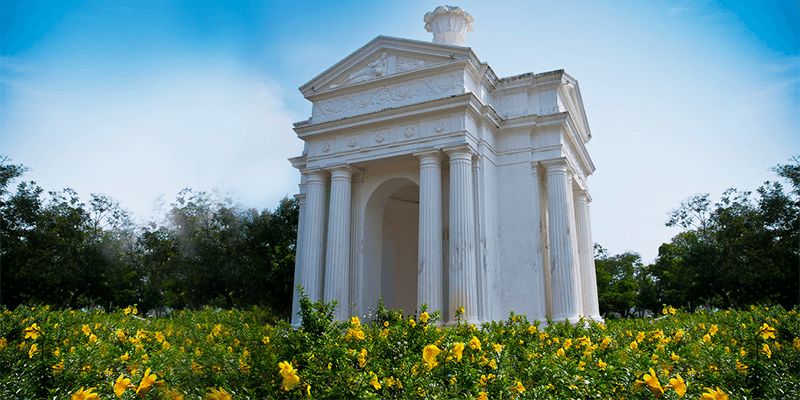 Pondicherry is located not far from the metropolitan town of Chennai, on the eastern coast of India. This town provides an insight into French culture. Some French people are thought to have migrated to India in around 1673 and soon they have started building in the region similar to French architecture to make them feel more at home. Pondicherry or Puducherry, now a part of the Union of India, have several different sights to look at and some interesting encounters you would definitely not want to miss. So here we have a list of things that you should certainly not skip if you want to fly to Pondicherry.
If you want to travel to somewhere full of beautiful and antique beauties, whether it's with your family or just to enjoy some relaxing "me time" inside India, then Pondicherry is your destination.
So here we have some unexplored places from Pondicherry we think you would like to checkout,
Arikamedu
this place, located about 4.5 km outside of Pondicherry speaks volumes about its history. It was discovered in 1945 through an excavation through which we discovered the city's connections with ancient Rome. And the architecture is all in Greco-Roman style. It's a great place to visit for history enthusiasts.
AayiMandapam-
this place is known for its Greco – Roman styled architecture but also attracts tourists for the folklore connected with the destination. It is said that during the reign of King Krishnadevraya ofVijaynagar Empire, there lived a prostitute who went by the name of "aayi" and in order to solve the city's water crisis, she demolished her own house to construct a water tank. Her sacrifice was recognized by the king and later a water channel was constructed that ran from their city till Pondicherry. The king of France in the 16'Th century, King Napolean the third, constructed the "AayiMandapam" to mark and honour the good deeds of a common woman.
The French War Memorial –
this monument was constructed as a sign of recognition and gratitude towards all the soldiers who lost their lives during World War 1. This place is worth visiting on the eve of Bastille Day as alot of cultural programs take place and the whole place is beautifully lit up in order to celebrate the French National Day.
Le Café –
situated near Promenade Beach, this café gives a cultural experience of France back as it was around 200 years ago. Its authentic French cuisine is quite famous and the ambience is entirely beautiful and unique, surrounded by natural beauty outside, and adorned by historical pictures of Pondicherry inside.
Promenade Beach –
this is one of the most popular beaches of Pondicherry and quite well deserved too. The scenic beauty and serenity of this place can capture any heart. You can have some great family time or just some peaceful "me-time" here by the calming sound of the waves, sometimes getting a refreshing splash as well.
Serenity Beach –
Promenade may be the most popular beach, but Serenity beach is considered to be one of the most beautiful one. The beautiful vegetation of palm trees along the edges of the golden sand beach and clean water of the Bay of Bengal, this really is quite beautiful to experience.
Bharati Park –
this park is situated near Aurobindo Ashram and is well known for its rare collection of plant species. Not just this, you can also enjoy a climb to the hill-top within this park to enjoy a great view. So this park has something for variety of tourists, whether you like botany, or just a small adventure. Quite interesting isn't it?
Hotel SPDS, Cuddalore
No. 7, Nethaji Rd, Near SBI, Rajambal Nagar, Allpettai, Manjakuppam, Cuddalore, Tamil Nadu 607001
Available 24/7
Call/WhatsApp:   096297 49609